Are you sitting in a marriage that feels empty? Are you struggling to reignite the passion and love you and your husband once shared? Are you stuck between the choice to stay and repair it or divorce and give up - yet the promise you made before God is what keeps you holding on? I've been there. My story is your story and I want to help you heal your marriage while believing in the promise God gave you so that you can become the Grace Fueled Wife. I will help you to partner with God to transform your marriage even if your husband isn't showing up.
Episodes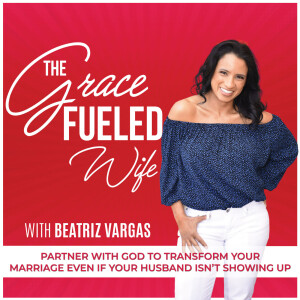 Wednesday Nov 16, 2022
Wednesday Nov 16, 2022
Are you like one of the thousands of women having trouble feeling loved in general or in their marriage? It may not simply be the case that your husband isn't speaking your love language. There could also be another factor at work here. 
Let's explore what could be causing the block of you receiving love from your husband, God or anyone else. 
I pray this episode blesses you!
Wait!!! Before you go! Are you new around here and want to know more about me?
Here are some ways you can work with me or become a part of my community!
The Community...
I want to hear all the things. Hit me up on IG or FB and let me know. Reach out to me directly on Instagram:
https://www.instagram.com/thegracefueledwife
Work with me: